HELP of Southern Nevada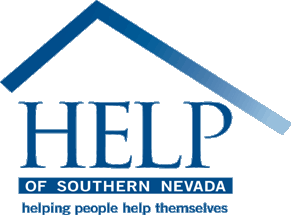 HELP of Southern Nevada's Shannon West Homeless Youth Center provides services for at-risk youth that are homeless or are at risk of becoming homeless. The Youth Center motivates residents towards reaching self-sufficiency by providing the training and skills to further their education, employment, social and life skills.
The residential and day programming enables youth to learn skills necessary to succeed as adults. By collaborating with a number of agencies, we have the resources to provide the following services on site: intensive case management, substance abuse counseling, mental health referrals, educational assessment, vocational training, and life skills groups focusing on a variety of issues such as anger management, independent living, money management, peer socialization, consumer and problem solving skills, and health education.
The Youth Center is certified to provide Level III (3) Inpatient residential, Level I Outpatient drug and alcohol treatment and Level 1 co-occurring treatment by the State of Nevada Division of Mental Health and Developmental Services Substance Abuse Prevention and Treatment Agency.
---